Impact
This project focuses on multi-stakeholder innovation processes that address wicked problems. When dealing with wicked problems, impact assessment is demanding. For this reason, we have developed conceptual approaches that help to evaluate both the approach of the intervention as well as outcomes. Potentially, this makes it possible to lead innovation processes towards increased greater impact continuously.
Within this research topic we created
PhDs
---
Tools
Evaluate the sustainability of your business
This is an easy framework (download the full framework below) to get you started with assessing the impact of your sustainability innovation. Answer the questions on a scale from -2 ranging to +2. It is important to be aware of both the strong and the weak points with regards to action.
Make sure to communicate your strong points, and think of what changes you can do to improve the weak points. They can inspire you to be even more innovative.
---
Tools
Expand your business
This guidebook helps companies understand and communicate their impact. This new skill is needed both to have better chances to attract impact financing, and to develop strategic sustainability innovations. 
The guide is based on the monthly workshops for companies provided by Finnpartnership in collaboration with Leapfrog Projects.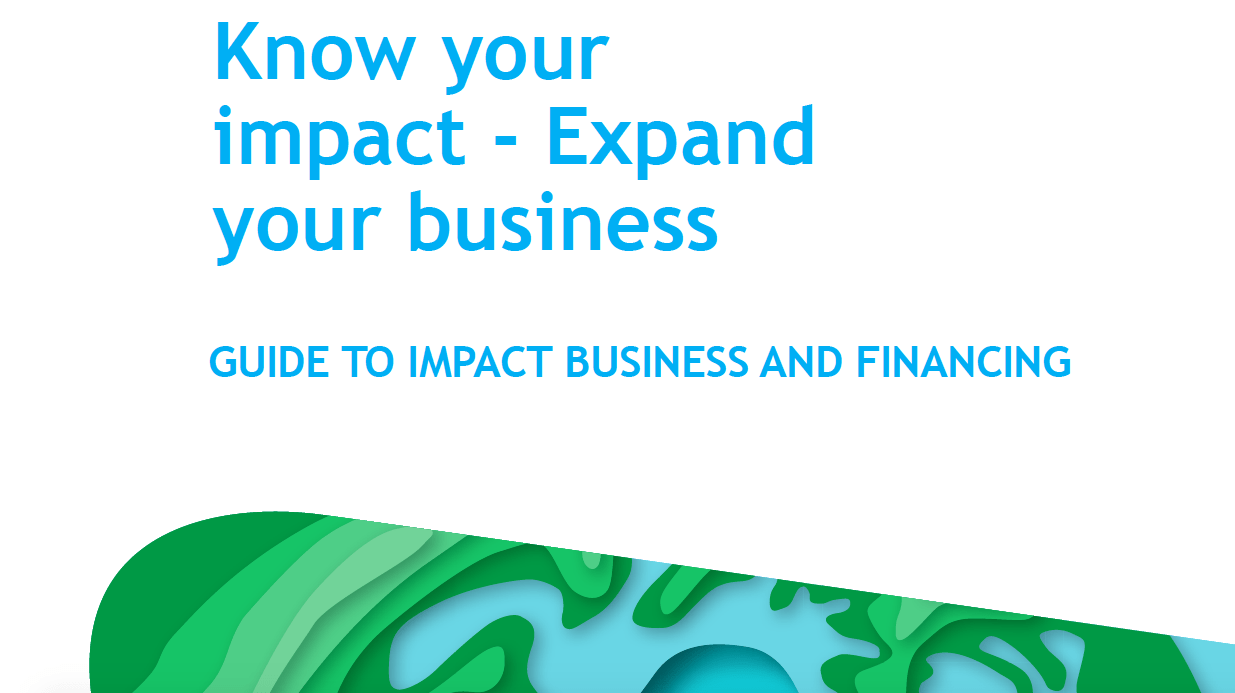 ---
Publications