In short
The PhD research focuses on sustainable water innovations and business models in resource-constrained environments. I have selected East-Africa as the focus area of my research, due to the prevailing water related challenges and innovation-positive environment. 
The overall aim of my PhD research is to produce context-specific knowledge and increase the understanding of complex cause-effect relationships as well as project the future vision and sustainable practices for the water sector.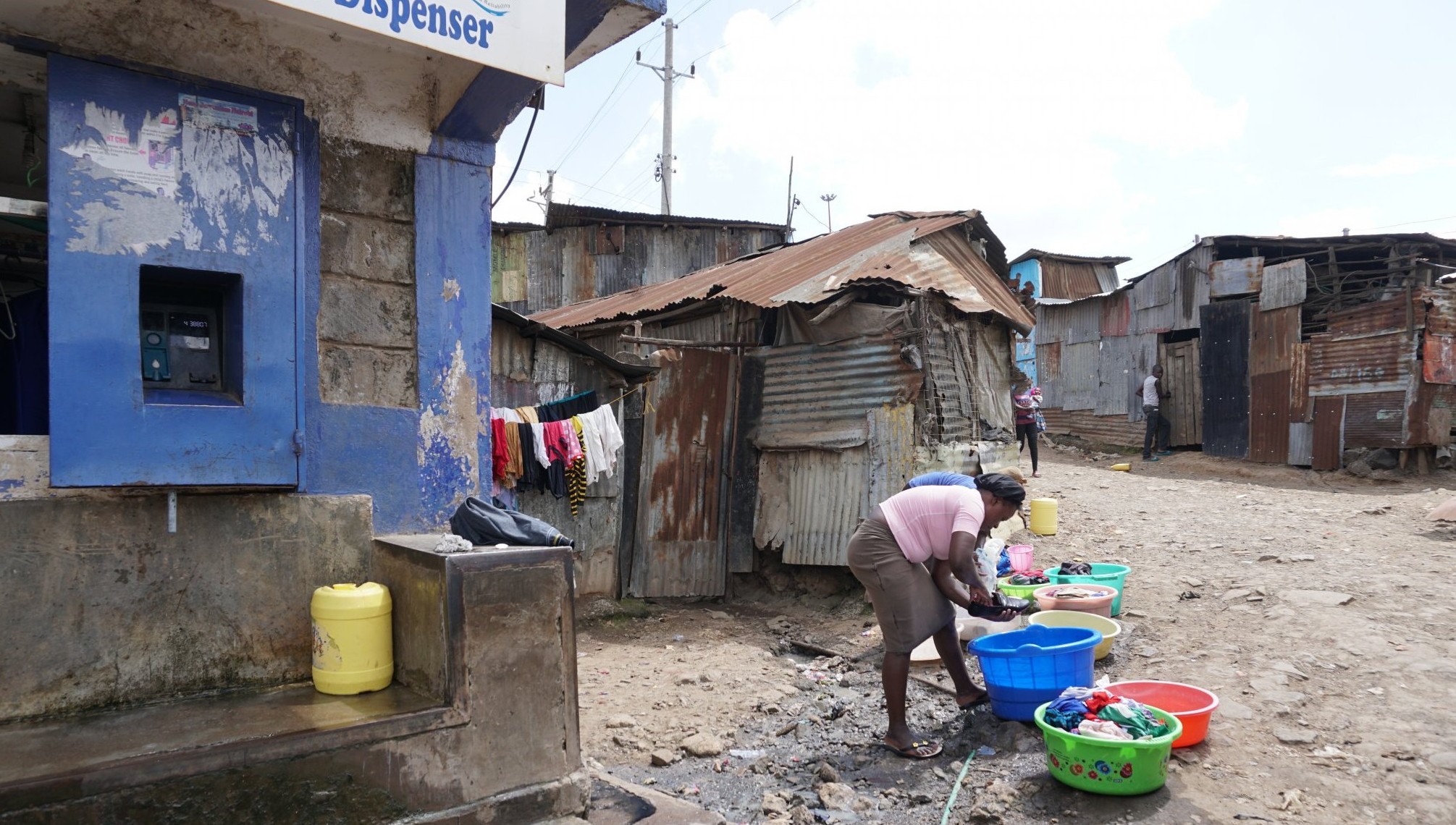 Articles
East-African institutions promoting innovations – Case study of selected Kenyan organisations
In this research article, I look into the role of public / development sector organisations, innovation
intermediaries, in development, adoption and diffusion of water innovations. Case study organisations include e.g. Water Sector Trust Fund, UNICEF Innovation, World Vision, SNV, Kenya RAPID programme, KIFFWA as well as private sector actors, such as Maji Milele, akvo.org, Acacia Water, FundiFix, AfricAqua and MobiWater.
The chosen public and development organisations recognise the important role of private sector in the sustainable development of the water sector, and in this research, the methods for enabling the inclusion of private sector are unraveled. The focus is in understanding how these organisations collaborate, what kind of resources and capabilities they hold and share, and how value is created. Also differences how innovation enabling organisations collaborate with local Kenyan private sector organisations and foreign (European and US) organisations is looked into.
Case Grundfos Lifelink – Managing innovation uncertainties
The objective of Grundfos case is to understand how innovation uncertainties are managed in developing markets. Technological, commercial, organizational and social uncertainties are analyzed together with the strategies for managing these complex uncertainties along the innovation process of a Western
corporation aiming to expand to emerging markets.
During the nine-year innovation process of Grundfos Lifelink, I look into the utilized resources, partnerships and ways of operating as means to manage uncertainties. Furthermore, a pathway for innovation is depicted by identifying different phases from the innovation process. This research is soon to be published.
Potential and Pitfalls of Frugal Innovation in the Water Sector: Insights from Tanzania to Global Value Chains
Water is perhaps the most intertwined, and basic, resource on our planet. Nevertheless, billions face water-related challenges, varying from lack of water and sanitation services to hindrances on livelihoods and socio-economic activities. The Sustainable Development Goals (SDGs) recognise the broad role that water has for development, and also call for the private sector to participate in solving these numerous development challenges. This study looks into the potential of frugal innovations as a means for the private sector to engage in water-related development challenges. Our findings, based on a case study and literature review, indicate that frugal innovations have potential in this front due to their focus on affordable, no-frills solutions.
However, we also recognise pitfalls related to frugal innovations in the water sector. Although the innovations would, in principle, be sustainable, deficiencies related to scale and institutional structures may emerge. These deficiencies are linked to the importance of water in a variety of processes, both natural and manmade, as well as to the complexity of global production-
consumption value chains. Increasing the innovations' sustainability impact requires broader acknowledgement of the underlying value chains and their diverse links with water. A holistic view on water can mitigate water-related business risks while increasing wellbeing on an individual level.
Implications of Frugal Innovations on Sustainable Development: Evaluating Water and Energy Innovations
Frugal innovations are often associated with sustainable development. These connections, however, are based on anecdotal assumptions rather than empirical evidence. This article evaluates the sustainability of four frugal innovations from water and energy sectors. For the purposes of the evaluation, a set of indicators was developed. Indicators are drawn from sustainable development goals by the United Nations and they encompass central dimensions of sustainability: ecological, social and economic. In this
article, frugal innovations are compared to solutions that are currently used in similar low-income
contexts. Studied frugal innovations were found more sustainable in terms of energy production and water purification capacity than the existing solutions.
In terms of social sustainability, larger differences between innovations were found. For example, business models of frugal energy solutions focus on capacity building and the inclusion of marginalised low-income people, whereas business models of water
purification solutions focus on more traditional corporate social responsibility activities, such as marketing awareness campaigns and cooperation with non-governmental organisations. Three major sustainability challenges for frugal innovators were identified: (1) the proper integration of material efficiency into product or service systems; (2) the patient promotion of inclusive employment; and (3) the promotion of inclusive and sustainable local industrialisation. The article concludes that despite indisputable similarities between frugality and sustainability, it is problematic to equate the two conceptually.
---